North St. Louis County mayor turned to prosecuting attorney in fight with aldermen | Politics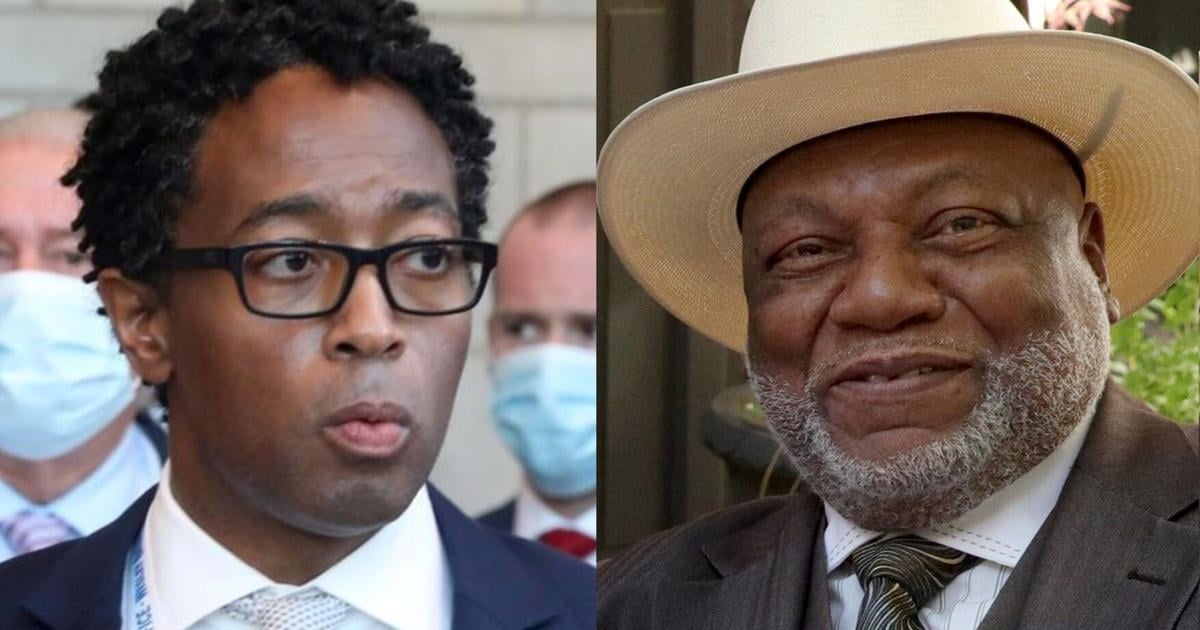 BELLEFONTAINE NEIGHBORS — The disputes here had grown so rancorous last year between the mayor and the eight-member board of aldermen that some of them just stopped showing up for meetings.
A faction that accused Mayor Tommie Pierson Sr. of a litany of misdeeds — ignoring ordinances that require board approval of city bills and contracts, using the city car for personal business, making city appointments without aldermanic approval, issuing a carnival permit without the required board vote — was boycotting meetings, preventing a quorum while a group loyal to Pierson had the majority.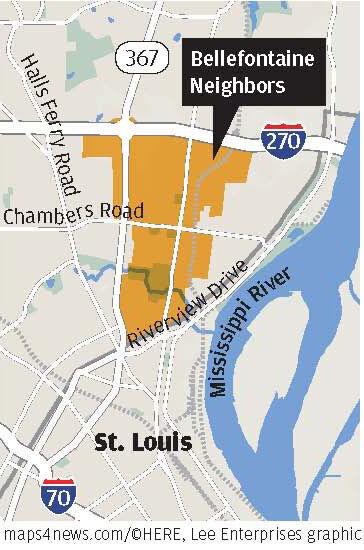 Then, after a few months of infighting, something unusual happened: An investigator from St. Louis County Prosecuting Attorney Wesley Bell's office contacted the aldermen who were skipping meetings.
"I just want to understand how meetings are conducted in Bellefontaine Neighbors," investigator Patrick Henson said in a voicemail left Oct. 2 with Alderman Miranda Avant-Elliott. "Just had some general questions about the processes in place."
Henson is an investigator with Bell's Conviction and Incident Review Unit, a special unit Bell set up during his first year in office to investigate wrongful convictions and police misconduct.
The aldermen contacted by Bell's office wondered why a police misconduct and conviction review unit — a unit that Bell says answers only to him — would take an interest in the squabbles of a small north St. Louis County municipality with 10,000 residents. But they had their suspicions.
"Your boss and Mayor Pierson are friends," Alderman Theresa Reed recalled telling Henson when he called her about setting up a meeting. "I've seen them in more than two or three occasions rubbing elbows."
Though nothing ever came of the calls from Bell's office, Alderman Barbara West said the implication was clear.
"I got the sense he was trying to intimidate us," West said. "Why else would the prosecuting attorney's office call a little city like Bellefontaine Neighbors about people not attending meetings?"
Pierson, a former Missouri state representative whose son also served in the Legislature, freely admits he asked Bell's office to investigate the aldermen for missing meetings and holding up city business.
"I don't know if it's a crime, but I don't know if it's legal either," Pierson said. "I was trying to find some way to get them to come to meetings."
He said the prosecutor's office initially wouldn't investigate. He knows Bell — he gave a little money, $100, to his campaign in October, and the city attorney Pierson hired also donated $400 to Bell's 2018 campaign — but he said he didn't talk to Bell personally about the matter.
"I know Wesley and I supported him, that's for sure, but it wasn't no political favor," Pierson said.
In a statement, Bell said his office was informed of board members not showing up "to the point where the government could often not conduct meetings."
"Our office's only involvement was limited to looking into the legality of alderpersons not showing up to council meetings, with the goal that they would simply show up and do their jobs," Bell said.
Chris King, a spokesman for Bell's office, confirmed the office had conducted "an investigation into a possible quo warranto proceeding" but that the investigation is now closed.
A "quo warranto" action is used to argue an elected official is illegally occupying an office.
King added that Bell's office had made no public statements about the investigation until asked by the Post-Dispatch.
"To silently conduct a routine investigation and then take no legal action when none was warranted — again, to do so silently without any announcement — would be a feeble way to use such a powerful office to intimidate public figures," King said. "There was no intent or attempt to intimidate."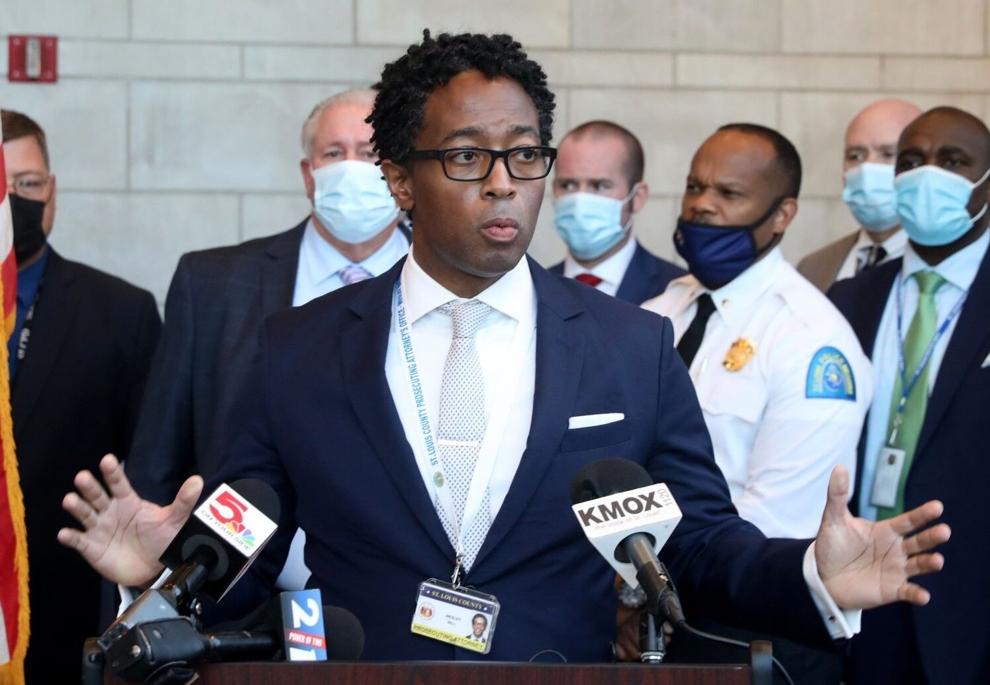 Despite being billed as a police and prosecutorial accountability office, King said the Conviction and Incident Review Unit also "investigates and uses the law to hold accountable other government misconduct than police and prosecutor misconduct."
Recently, the head of the unit, Jessica Hathaway, was listed as the attorney in a quo warranto action Bell filed to remove a Republican member of the body charged with redrawing St. Louis County Council districts. That member was also a member of a local school board, in violation of the county charter. A judge in November sided with Bell's office.
But Bell's office has also declined to pursue such actions in the past.
Before former St. Louis County Executive Steve Stenger was indicted for corruption in 2019, the county passed a resolution calling on Bell to look into whether Stenger had violated the county charter by skipping two months of County Council meetings. Bell's office declined.
"We are dedicated to prosecuting criminals in the pursuit of criminal justice, and it is not our intent to insert ourselves into matters that don't involve that pursuit," Sam Alton, Bell's chief of staff, said then.
The prosecutor's office is an elected one, so it's not unheard of for it to insert itself into local politics. Bell's predecessor, Stenger ally Robert McCulloch, initiated a quo warranto proceeding against St. Louis County Council member Ernie Trakas for doing legal work for outstate school districts. Trakas was, at the time, holding hearings investigating Stenger's decision to move county offices to Northwest Plaza, owned by his biggest campaign donors. A judge ruled in Trakas' favor.
Judge Alton?
Pierson is pastor at Greater St. Mark Family Church, just east of Dellwood, the site of many events and news conferences held in the wake of Michael Brown's 2014 death in nearby Ferguson. The ensuing movement helped launch Bell's political career, first as a Ferguson city councilman and then as prosecuting attorney in 2018.
Those protests also pulled into the spotlight the municipal court practices of many of the dozens of north St. Louis County municipalities, some of which both Bell and Alton had worked for.
Bell had served as a municipal judge in Velda City, municipal prosecutor in Riverview and as city attorney in Wellston. Alton still works as a city attorney for several North County municipalities — Jennings, Bellerive Acres, Breckenridge Hills and Pagedale — and municipal prosecutor in Pagedale and Vinita Park, he said. Alton was also a lawyer for the group of St. Louis County municipalities that fought a state law limiting traffic ticket revenue in the cities.
And, in August 2019, a few months after Pierson's April election, Alton was voted in as a provisional municipal judge of the Bellefontaine Neighbors municipal court, according to city meeting minutes.
But Alton said that was news to him. He had "no clue" he was appointed and he's never worked as a municipal judge there or drawn a paycheck from the city, he said.
Pierson, the mayor, doesn't remember that either, nor does Avant-Elliott, one of the mayor's critics.
"I don't recall that," Pierson said. "I would have liked that. I kind of like Sam Alton."
The mayor's pay
After Bell's investigator contacted the Bellefontaine Neighbors aldermen, the city's attorney, Dorothy White-Coleman, said she couldn't represent one branch of government in an intragovernmental dispute, according to emails provided to the Post-Dispatch.
"Patrick, in view of the purpose of this meeting as I understand from Mayor Pierson, I have advised Alderwoman Reed that I, as City Attorney, cannot participate on her behalf," White-Coleman wrote to Henson, Bell's investigator, in September. "I informed her that she should have her personal attorney participate. Accordingly, I will not be on the Zoom call on Monday."
The aldermen say they never met with the investigator, and they haven't heard from him in several months.
Pierson appointed White-Coleman to replace the firm of Curtis, Heinz, Garrett and O'Keefe, which represents many of St. Louis County's 88 municipalities. White-Coleman had donated $800 to Pierson's 2019 mayoral campaign. The board voted to fire her in 2020, but there is a dispute about whether it had a needed supermajority, so she continues to serve.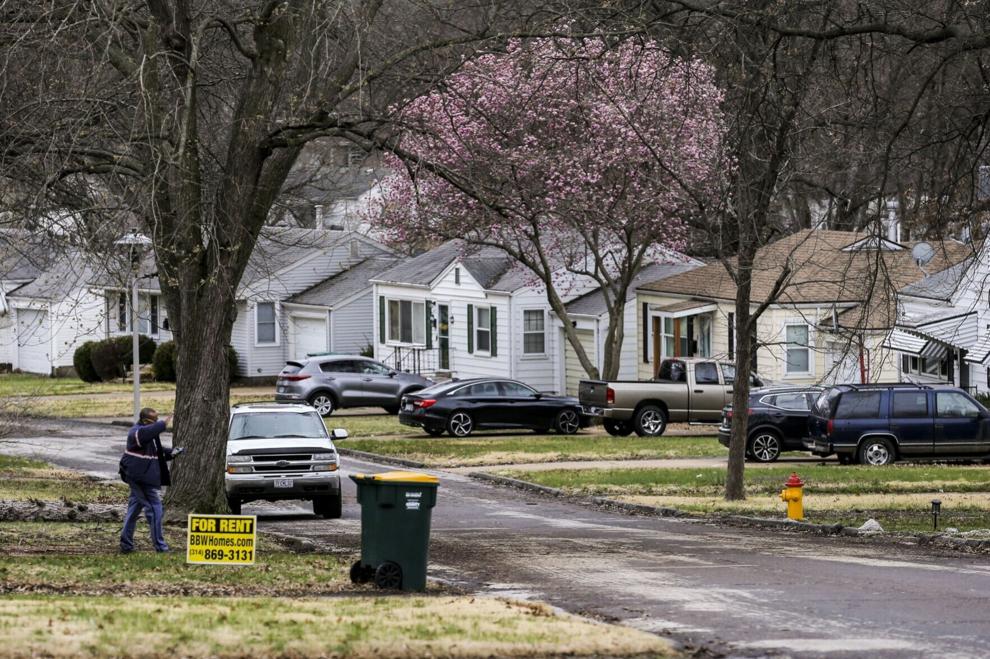 Pierson said he has known White-Coleman for years, and that he wasn't satisfied with the former city attorney, Kevin O'Keefe. He liked O'Keefe, and he was smart.
"The question was whether he was going to use that to sincerely help me when the old regime is still trying to dictate and pull some board members," Pierson said.
He was referring to former mayor Bob Doerr, who didn't run for reelection in 2019.
"He's full of crap," Doerr said, when told about the allegation.
After serving two terms as mayor, Doerr gives advice to any aldermen who calls, including the ones critical of the mayor. Those same aldermen, he said, were often at loggerheads with him while he was in office.
"We got the work done," Doerr said. "That was the most important thing."
He'd offer advice to Pierson, too, if he ever wanted it. But when Pierson won the election, and they had a long meeting as the new mayor was about to take over, about the only question Doerr said Pierson had for him was "How much do I get paid?"
Doerr served as city manager and mayor while in office, drawing $20,000. He was retired and devoted his full time to the work, so the board didn't complain. As Doerr was getting ready to step down from running the city, the board again revisited hiring a full-time city manager. It found close to $100,000 in the budget for the job, pulling some money from the salary of the mayor who, after all, would have far less work with a city administrator on staff.
In March 2019, just before Pierson's election, the board passed an ordinance that would reduce the mayor's salary to $6,000 to help pay for a full-time city manager.
On the campaign trail, Pierson said he'd hire a city manager. It was a close race. Pierson won by 77 votes out of 1,136 cast.
Now he's unapologetic about not wanting to give up the paycheck.
"Before I was elected I sat there and watched them pass a resolution that if I hired a city manager then I would have to pay that city manager $14,000 out of my salary," Pierson said. "The city manager gets six figures and I would go down to $6,000 a year? I was born at night, not last night."
'How is this legal?'
Now, it is Pierson's allies who are leaving videoconference meetings and preventing a quorum. Aldermen critical of Pierson hold the majority these days, but before they have a chance to introduce resolutions or challenge invoices, Pierson's allies drop off the video conference meetings, preventing official action from taking place.
"They taught us that and now they don't like it because we learned it from them," Pierson said.
Meanwhile, city bills over $500 have been paid for a year without board approval. They show up on board agendas for "ratification," even though the ordinance says they can only be paid "after order or authorization by the Board of Aldermen."
"I'm like 'how is this legal?' But no one has intervened," Avant-Elliott said.
Pierson said it's necessary.
"I'm paying the bills because I declared it an emergency," Pierson said. "I'm doing it until a judge tells me I can't."
"Think what would happen the last nine months if I did not pay the light bill, the gas bill and other essential bills of the city. The city would be shut down. Creditors wouldn't touch us. And I couldn't allow that to happen."
White-Coleman, the city attorney, said a court would have to interpret the statute as the mayor is using it.
"The mayor has certain rights, with respect to running and operation of the city," she said. "Whether or not they're as expansive as some have contended is beyond me. There's no case law on it."
"The mayor has taken the position that he cannot allow the city to go under during this period of dysfunction, as you said," she added. "He's not basically skirting the rules, he's doing what he can under the circumstances."
In another unilateral action, Pierson two months ago stopped paying the $375 monthly stipend to the aldermen fighting him.
"The citizens thought they shouldn't be entitled to it since they wouldn't come to board meetings. That's what they was elected to do," Pierson said. "I don't know whether I have the legal right to do it or not. The citizens said they shouldn't get paid, so I stopped paying them."
The aldermen have been unable to find a lawyer to represent them in their disputes with Pierson. They'd win in court if they could, said Doerr, the former mayor and city manager.
"He's violating state law," Doerr said.
Avant-Elliott thought so. She says she contacted police and Bell's office back in 2020.
Her complaint was over a city cleaning contract that was apparently awarded to a man named Troy Jefferson, who in 2020 ran unsuccessfully for the House seat covering Bellefontaine Neighbors, Pierson's old district. Pierson's son gave up the seat to run for the state Senate seat, a race he narrowly lost.
When Avant-Elliott and other aldermen found out about the cleaning contract, they specifically withheld approval for a check to him in August 2020 for $675, according to meeting minutes. They aren't sure how many others he had gotten.
But according to emails and a copy of the check Avant-Elliott provided, the city paid Jefferson anyway.
"The check was mailed out per orders of the Mayor," the city's finance clerk, Lori Lenz, wrote to Avant-Elliott after the alderman asked the next month, confirming it was also cashed.
Pierson said he doesn't recall aldermen voted against that particular payment. And Jefferson was qualified for the job, he added.
They told her they don't investigate those types of complaints.
"There's no state statute that supports meeting attendance, but when I come to you about a check that's been issued illegally, fraudulently, you say we don't investigate those kinds of things," Avant-Elliott said.
Bell, in his statement, said his office has no record of any complaints filed about any checks being improperly issued in Bellefontaine Neighbors.
'Too many'
Pierson calls the publicity a last-ditch effort before his adversaries lose their majority in the April 5 election.
"With one more meeting to go before they're out of there, I'm content to letting the citizens decide who will stay and who will go," Pierson said. "It's coming to a head April 5."
He won't have to worry about Avant-Elliott or Reed. Neither is running.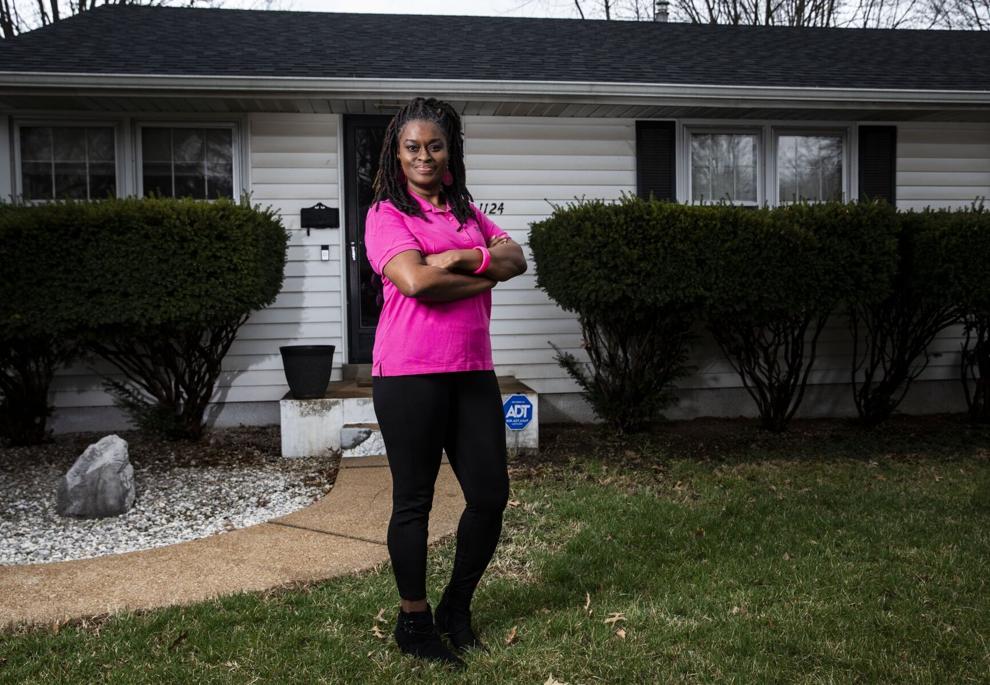 It couldn't be soon enough for Reed. The politics have soured her impression of local government, a service she said she was initially drawn to as another way — beyond the Girl Scouts, her church, tutoring — to give back to her home of 20 years.
"I am not a politician by a long shot," said Reed, who works in finance and raised two children in Bellefontaine Neighbors. "I thought this was something I could do to help my community."
Instead, there are fewer events at the community center, unlike when her children, now young adults, were growing up. There's no effort to set goals and measure progress in public safety. The owner-occupied homes on her street are dwindling. A year ago, a gun went off in the rental next door, hitting her garage. It took a month before the police came to take a report.
And yet, she concedes, Pierson is likely to consolidate his power next month.
"That would be fine if everything was going fine," Reed said. "He just doesn't want to follow any rules but his own."
After four years as a local elected official, she's had a change of heart. She'll never run for office again. The position she's about to give up, she said, shouldn't even exist.
"There's too many municipalities in St. Louis County," Reed said. "Just get rid of them."
Originally posted at noon Friday, March 25.
With the League of Women Voters, the Post-Dispatch presents this guide to the races on the April 5 ballot.